I am consolidating all the certifications that either I have already completed or I am targeting in coming days :-). Purpose is to provide a one place of information about the certifications and also to motivate myself by visiting this list and see which one is not completed.
VCP on vSphere5 is the latest certification on the vSphere platform , VCP as we know is one of oldest VMware certifications. This gets upgraded with the each major release of vSphere and contains Objective multiple type questions and a time limit of 90 minutes.
Tips to handle this exam is to go through the vSphere documentation, attend the vSphere ICM class and do labs. This one is off my list 🙂
VCP5-DT is one of latest in the desktop certification track. This emphasizes on the VMware View and Thinapp product family. This is a must do for people who wants to specialize in the area of Desktop consulting and implementation. There are not many people who have this as of now.
Update: 14 Aug 12 , Completed my VCP5-DT exam to become VCP5-DT.
VCP5-IaaS is a new VMware certification and this is part of the Cloud Infrastructure , this exam is focused on the vCloud Director product suite of VMware. This is a pretty new exam so not many people are out there with this credential yet. You need to be VCP5 first to write this exam.
Update: 17 Nov 12 , Completed my VCP-IaaS exam to become VCP-Cloud.
VCAP DCA/DCD certification track is for people who have advanced knowledge of the design and are very proficient in vSphere administration and Data center design using vSphere. These ones are pretty tough to crack and takes lot of studying and experience with the product. Only suggestion is to keep working hard and you will be there. These ones are off my list on vSphere 4 version.
Update : 3 Oct 12 , completed my VCAP5 DCD and upgraded VCAP DCD from vSphere 4 to vSphere 5 version.
Update : 17 May 13 , completed my VCAP5 DCA and upgraded VCAP DCA from vSphere 4 to vSphere 5 version.
VCDX now comes the big daddy of all the Virtualization certifications , this is an extremely elite certification and as of writing this post there were only less than 100 people worldwide to have this honor. Tips : complete the prerequisite exams and start working on the design submission early so that you can work on all the aspects of the blueprint.
Update : 5 Nov 13 , completed my VCDX5 DCV and my VCDX number is 124.
Cloud Architect (EMCCA) I am pursuing this one so that I have multi vendor certifications in the Cloud area. As of now I don't know whats the value this certification is going to offer but I will give it a shot. It's good to have multi vendor credentials with you which adds value and also adds up to the knowledge you gain in an attempt to clear the certification.
TOGAF9 Any body in the enterprise architect role will know what this is all about, ultimately everything falls under the category of enterprise architecture. So this is a good start to making sure that you add value to yourself as an enterprise architect, whether you work in Virtualization/Cloud or Stoarge or Networking having the concepts of enterprise architecture always helps.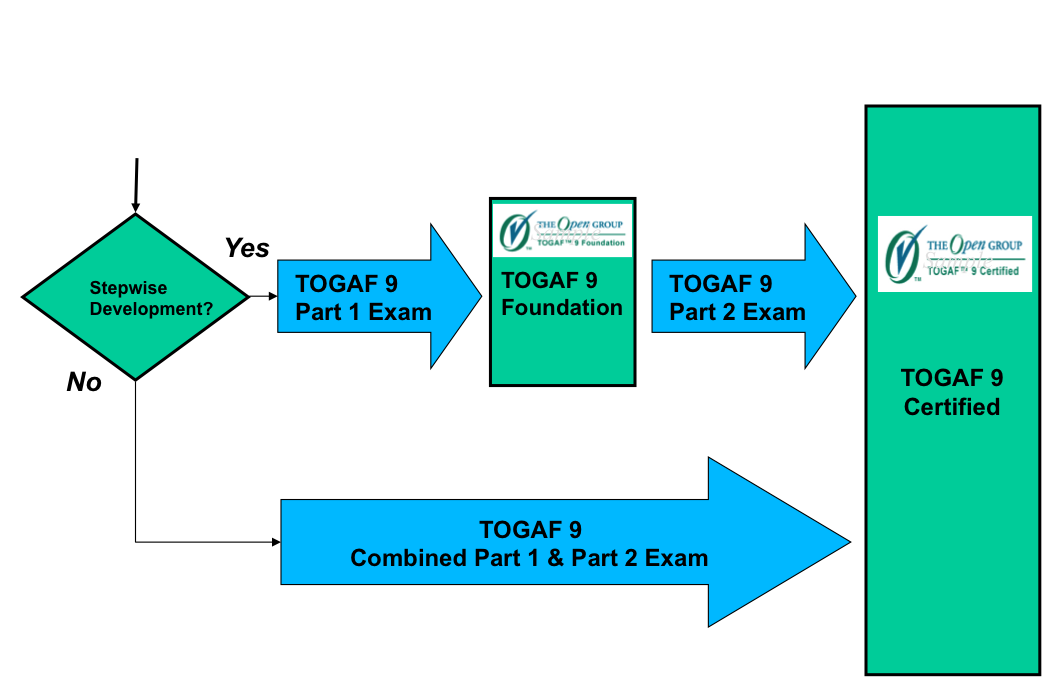 Update : 21/8/12
Certificate of Cloud Security Knowledge , this is a good start for some one trying to specialize in the Cloud field , this is a certificate specific to Security of Cloud and in my opinion professionals having this credential will be held in very high regard. you can give CCSK certificate exam online from the comfort of your home or office.
I will keep on updating this page on what I am pursuing , this will also help people who are looking for guidance on what certifications they should pursue for a career in Virtualization/Cloud consulting.